Our Vision
To expand our business to be impactful in the world while strengthening our relationships, investing in our community and taking every opportunity to enhance the lives of those around us.
Our Mission Statement
We are committed to building legacies as trusted advisors through integrity, expertise and dedication.
Values
To be authentic in all things. To maintain balance personally and professionally. To put people first.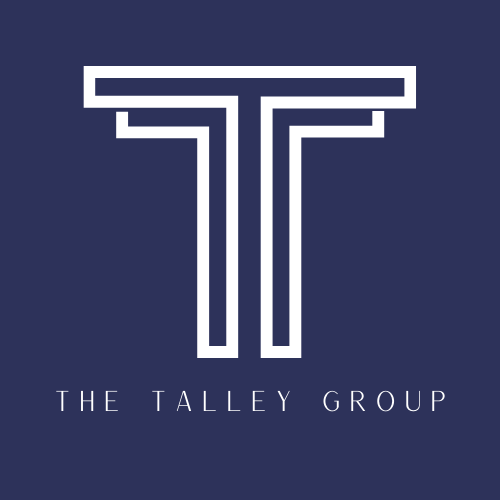 The Talley Group is made up of people who love what they do and push to be the best advocates for each client they work with. From the admin staff to the agents, they are fiercely committed to achieving their client's individual real estate goals. Ongoing training in all areas of the real estate industry and extensive knowledge of the local market sets them apart from the norm. The objective is always to exceed expectations by providing the highest level of service with absolute integrity. The Talley Group is personally invested in each property and client to ensure that no detail is overlooked.
Travis leads the team with a focus on excellent service and a passion for what he does. He is part of the leadership team at his brokerage and is a luxury and investment specialist.
The Talley Group uses proven listing and buying programs to ensure each client knows all of their options and is able to make informed decisions. Behind the scenes, the Director of Operations oversees the whole process to make sure each client gets results. Using the latest technology available in the real estate industry, the Director of Client Services works to match buyers and sellers, while the Transaction Coordinator is an expert at guiding buyers and sellers through the under contract stage to a successful closing. With over 20 years of experience, this top-producing team is committed to excellence in all aspects of your real estate transaction. Join the Talley Group family and experience the difference.